TO MY READERS: HOW TO USE THE BLOG
Click Here
---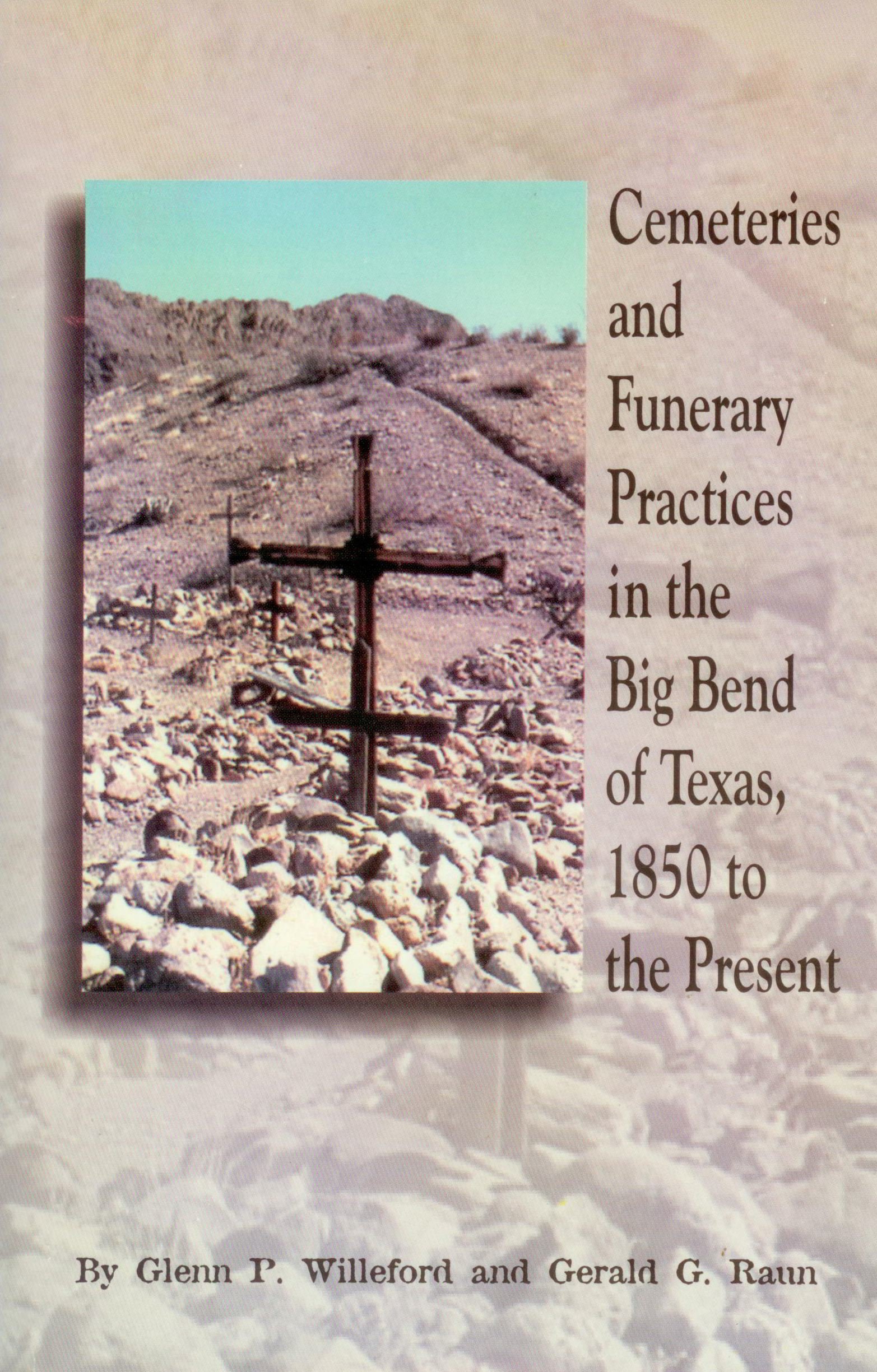 Glenn Willeford and Gerald Raun have done an insightful study of Big Bend cemeteries. Their "Cemeteries and Funerary Practices in the Big Bend of Texas, 1850 to the Present" is 240 pages packed full of out of the ordinary tidbits of information that genealogists or anyone interested in finding the grave site of a long lost relative will want to read. While many parts of the country have readily available listings of local graveyards and their residents, final resting places in the Big Bend has been a long overlooked topic.
Willeford and Raun did not simply republish courthouse records but did extensive research of the some 63 graveyards in the Texas Big Bend and personally visited each of them. Many of these isolated family cemeteries have escaped official records in Brewster, Presidio and Jeff Davis counties and the book finally documents these historic gravesites. Included are 42 photographs of various cemeteries as well as detailed locations.
Glenn Willeford is an American writer and professor of history who lives in Chihuahua. In 2004, his first novel, "Red Sky In Mourning" became the first English language book published by Universidad Autonoma de Chihuahua. A follow up to Red Sky titled "Passage to Lisbon" is now in the works. Gerald Raun, Ph.D, is the author of four books including the first "Snakes of Texas" offerings and over fifty journal articles on biology and history. "Cemeteries and Funerary Practices" is available at Front Street Books in Alpine. Email Front Street at
findit@fsbooks.com
or call 432-837-3360.
Also see:
http://www.fsbooks.com/books/books.html#willeford
Gj
[ view entry ]
( 4319 views ) |
permalink
|





( 3 / 316186 )
---
<<First <Back | 12 | 13 | 14 | 15 | 16 | 17 | 18 | 19 | 20 | 21 | Next> Last>>