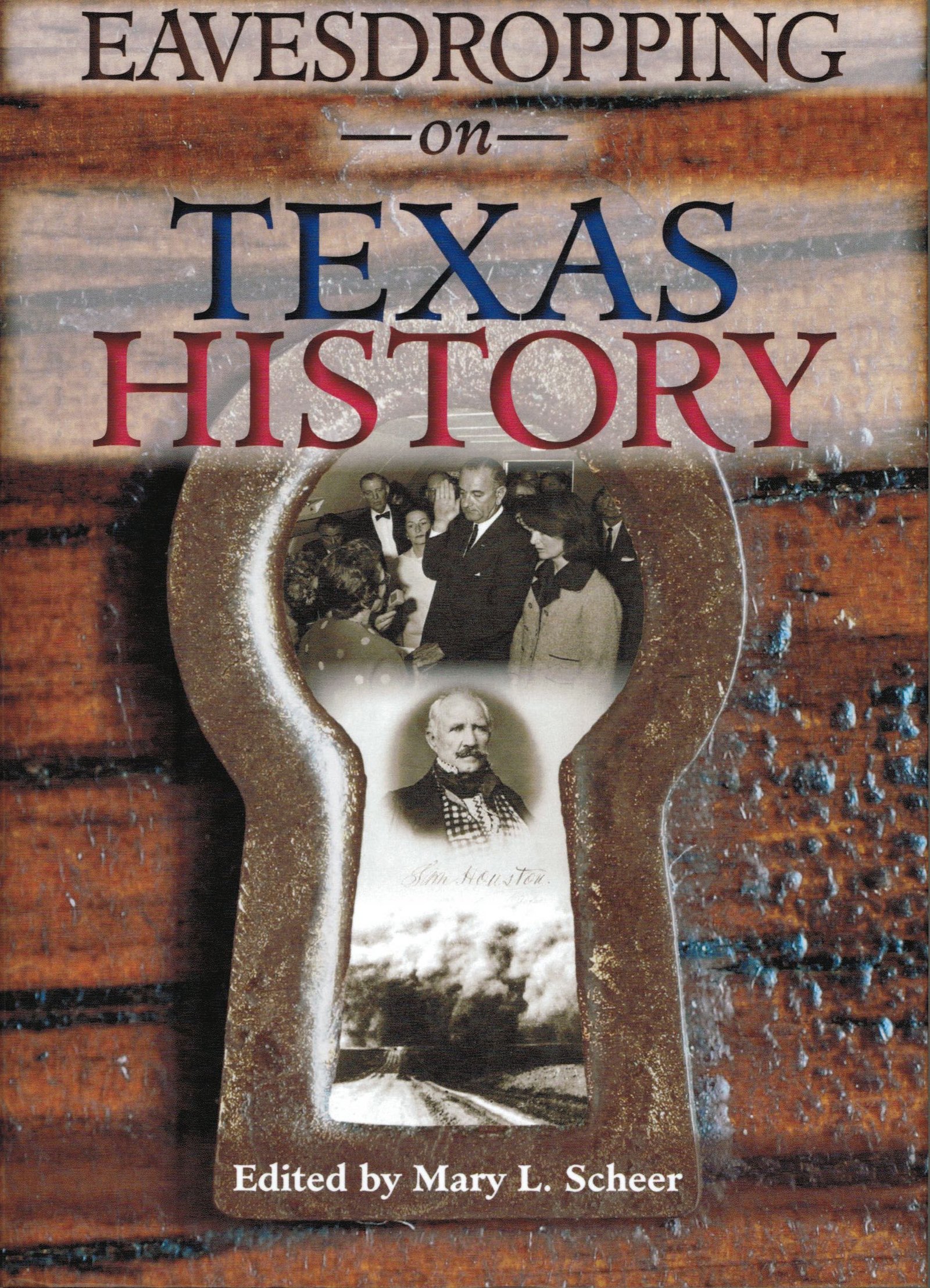 The University of North Texas Press recently published a thought-provoking new book titled "Eavesdropping on Texas History", ISBN #9781574416879, 342 pages. Editor Mary L. Sheer posed an intriguing question to fifteen recognized Texas historians by asking, "At what point in Texas history would you have liked to have been a 'fly on the wall' and why?' " Each of these scholars responded by submitting their answers in the form of an essay that when combined make up the book. "Eavesdropping on Texas History" offers a varied collection of historical topics each written by an expert on the subject. The articles are diverse and well documented using both primary and secondary sources covering Texas events taking place between 1811 and 1967. Some of the more notable subject matter includes, Stephen F. Austin, the fall of the Alamo, Sam Houston,Cynthia Ann Parker, the Dust Bowl and Lyndon Baines Johnson. The well-documented notes of each of the authors demonstrate the research difficulties encountered by most historians in dealing with conflicting and flawed accounts, as well as lost, missing and poorly written documents.
The fifteen writers are made up of two State Historians of Texas, two former presidents of the Texas State Historical Association, four current or past presidents of the East Texas Historical Association, two former presidents of the West Texas Historical Association as well as two Fulbrite scholars and seven award winning authors. Mary L. Sheer is professor of History and department chairman at Lamar University and a Fulbrite Scholar to Germany. She wrote "Women and the Texas Revolution" and others. "Eavesdropping on Texas History" is a fine and interesting read that should be enjoyed by a wide number of readers who love Texas history.
Glenn Justice
---
Comments
Add Comment
Comments are not available for this entry.
---