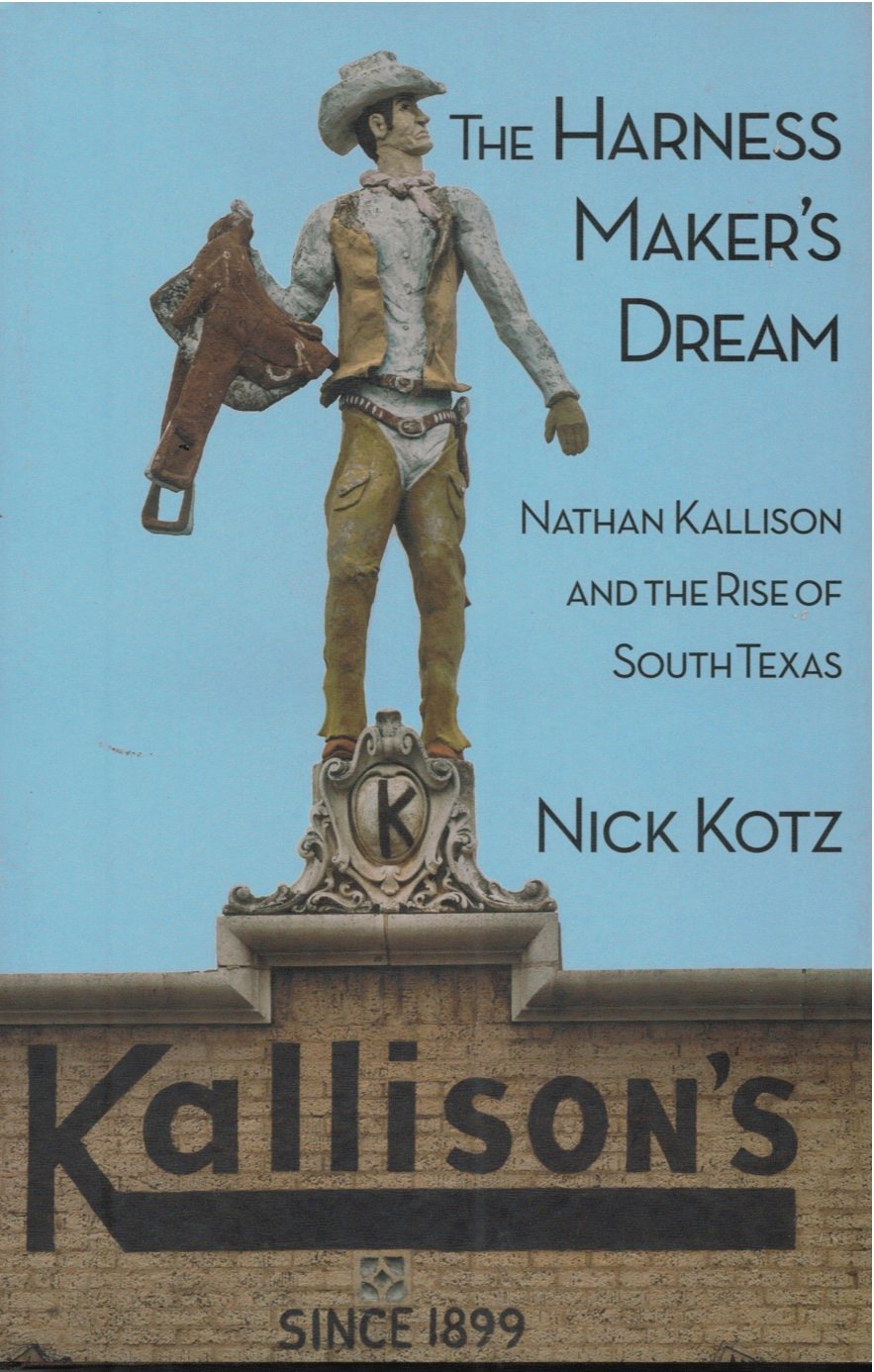 Nick Kotz ' latest book "The Harness Maker's Dream: Nathan Kallison and the Rise of South Texas" is a well-written and carefully researched piece of Texas history. Kotz tells the story of his uncle, Nathan Allison, born in the Ukrane, who left his native homeland and braved considerable odds to come to the United States in 1890. Living for a time in Chicago the young man married, started learning English and took up harness making. In 1899, Kallison moved his wife and family to San Antonio where he set up a one-room leather goods shop. The venture eventually grew into one of the largest farm and ranch supply businesses in the state.
The Harness Makers Dream is not just a history of a sucessful businessman. Nathan Allison was Jewish and Kotz's book details the struggles of Jewish immigrants in Texas as well as their contributions to society and the economy. San Antonio born author Nick Kotz has penned a number of books and some years back won the Pulitzer Prize for his newspaper reporting. He is perhaps best known for a 2005 book: "Judgment Days: Lyndon Baines Johnson, Martin Luther King Jr., and the Laws That Changed America". The Harness Maker's dream is published by TCU Press, ISBN: 978-0-87565-567-3.
Gj
---
Comments
Add Comment
Comments are not available for this entry.
---